Sydney Somers, Call Me Cupid
reviewed by Alison McBain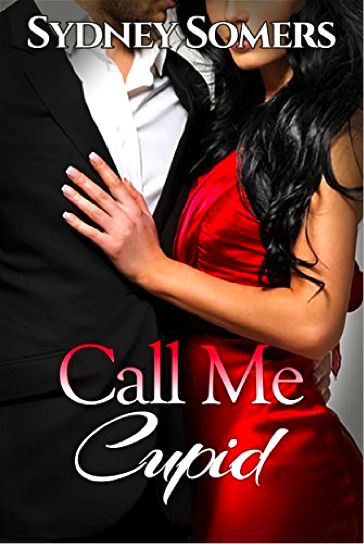 Call Me Cupid

Publisher: Amazon Digital Services LLC
Date: February 4, 2016
Ebook: 88 pages
ASIN: B01BIAQP7M
Price: $2.99
I decided to go on a romance kick in the week leading up to Valentine's Day. What better time to read the genre, right? While the other romance books I read are reviewed on my personal website, I'll share one genre mashup book that I thought fit in with the spirit of Bewildering Stories, as well as with the holiday. The book is Call Me Cupid by Sydney Somers.
AJ wakes up the day before her wedding — Valentine's Day — to her mother knocking on her door to help her get the last minute details ready for her wedding. AJ's fiancé, Kirk, is everything she thinks she wants: stable, reliable and even-tempered. But she can't get her ex, Cooper, off her mind. It probably doesn't help that he's been invited to the wedding, either. When she sees him at her rehearsal dinner that night, all the old feelings come rushing back. But she avoids temptation and him, returning to her room with her fiancé.
Switch to the beginning of the same Valentine's Day, but from Cooper's perspective. He's nursing a massive hangover from binge drinking the night before. He's not yet over AJ, even though they broke up two and a half years ago. When he was with AJ, he was a cop, and he chose his job over his relationship. But now that he's quit the force, he's ready to put his past behind him, wish AJ good luck, and move on.
But Cooper doesn't account for Eros, the Greek god of love... and his distant ancestor. Eros shows up in Cooper's hotel room and decides to help him out, despite numerous protests on Cooper's part to stay out of his business. But who can control a Greek god?
The next morning, AJ's mother wakes her up again and says the exact same things she did yesterday. AJ thinks it's déjà vu until her mother tells her that today is Valentine's Day and AJ's wedding is tomorrow... again.
AJ and Cooper realize they are caught in a time loop. Valentine's Day repeats over and over for the two of them, while everyone else thinks it's only the first time around. And they find out they are stuck in this loop until they can figure out what Eros has in store for them.
This is a fun story, even if it borrows heavily from the premise of one of my favorite movies, Groundhog Day. There are even two references to the movie and Bill Murray, so there is no doubt that the borrowing was intentional. While Eros' showing up is a bit abrupt, since I was expecting a straightforward romance with no fantasy element, it does lend an explanation for why the day keeps repeating, whereas Groundhog Day has no explanation.
The book has good pacing, some light humor, a few steamy scenes, and the characters are personable and likable. I pretty much sat down and read it in one sitting. If you're looking for a fun Valentine's Day read to get you in the mood for the holiday and romance, this is not a bad choice at all.
Copyright © 2017 by Alison McBain