Winter: A Silent Symphony
by Carmen Ruggero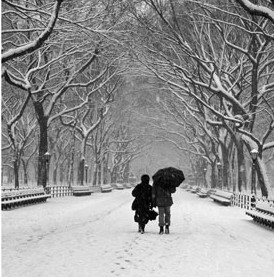 Autumn leaves flip and flutter in the wind,
weaving as they do, a grim winter's tale,
the yarn unravels swifter than its spin
a story of days growing cold and pale.
I watch the plot unfold in shades of gold
but its music and verse I strain to hear.
Autumn's lips mime a muted song: I'm old.
It mourns the self I've barred behind my fear,
where from this prison watch the time go by,
hear the playwright's words when the music plays
on the other side of silence, I cry
for time ill spent, my future marked by days.
How I hope to steal one last glimpse of spring!
But summer's spent, fall yields to winter's sting.
Copyright © 2006 by Carmen Ruggero