Christopher Stires
Bewildering Stories biography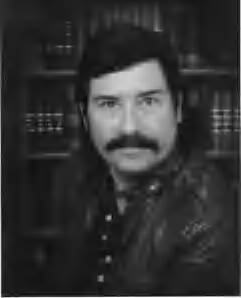 Christopher Stires has written two novels and one novella: the alternate-history thriller Rebel Nation, the horror novel The Inheritance (winner of the 2003 Dream Realm Award for Horror) and the science fiction-horror/western To the Mountain of the Beast. Coming soon will be his paranormal horror novel, Dark Legend.
He has sold over eighty short stories, reprints, and nonfiction articles. His stories have appeared in Fangoria, Vestal Review, Apex Science Fiction and Horror Digest, The Best of Pirate Writings Ii, Clash Of Steel Book 3: Demon, "9", Outer Darkness, Fantastic: Stories Of The Imagination, Flashing Swords and others.
His nonfiction articles have appeared in Sfreader, Peridot Books, From The Asylum, and Speculations. He is also the movie reviewer for Dred.
His science fiction-horror screenplay, co-written with Mark Sevi, The Nest, has been optioned by an independent Canadian film company.
Christopher lives in Riverside, California. His blog, Christopher Stires' Notebook, can be reached at this link.
Rebel Nation — available in trade paperback from Zumaya Publications and order on-line from BookSurge or Amazon
The Inheritance — winner of the 2003 Dream Realm Award for Horror — available in trade paperback from Zumaya Publications and order on-line from BookSurge or Amazon
To the Mountain of the Beast — available in trade paperback from Carnifex Press and order on-line from Project Pulp and Shocklines )
Copyright © 2006 by Christopher Stires
Bewildering Stories bibliography