Smoking Ghost
by Richard Ong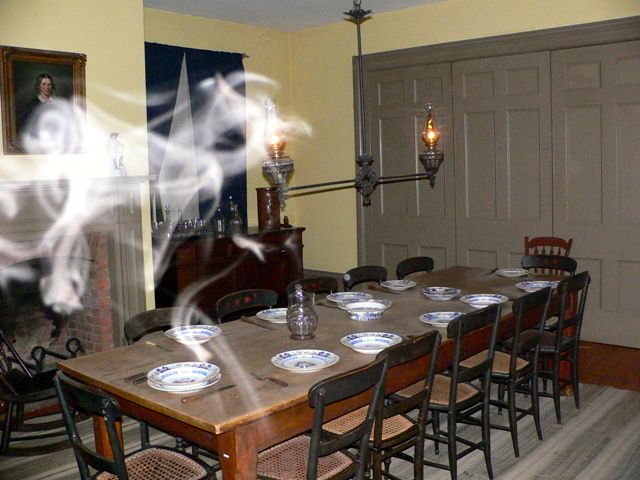 Canada has a number of haunted houses. This photo was taken using a Panasonic Lumix FZ3 digital, with flash, at 9:21 pm on October 23, 2010 during a visit to the Black Creek Pioneer Village's Halfway House at one of their weekend Halloween events. I've been back to the Halfway House's dining area several times, each year at Halloween, but have never been able to reproduce this image. What might it be?
Copyright © 2015 by Richard Ong
Interpretations and stories based on this art work are welcome.