Sun Glow
by Richard Ong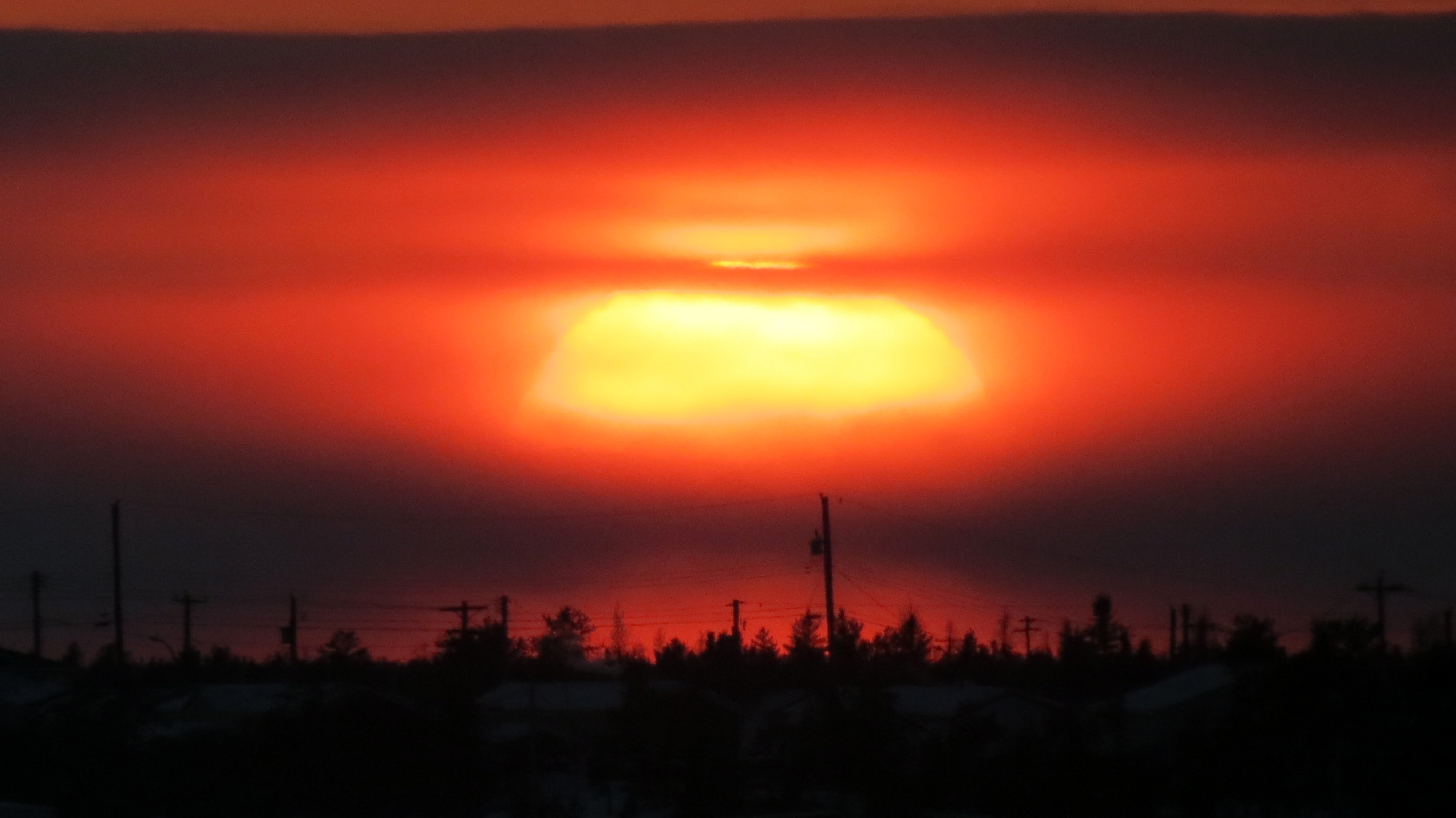 Here is an image from my photo archive taken several years ago when the sky, acting like a lens, beautifully magnified the apparent size of the setting sun almost like an atomic fire. The camera I used (Canon PowerShot SX40 HS) had a built-in megazoom lens. F-stop is f/5.8 and Exposure time is 1/1000 sec. Photoshop was used as the editing tool.
Copyright © 2020 by Richard Ong
Return to the Readers' Guide...