Summer Night
by Richard Ong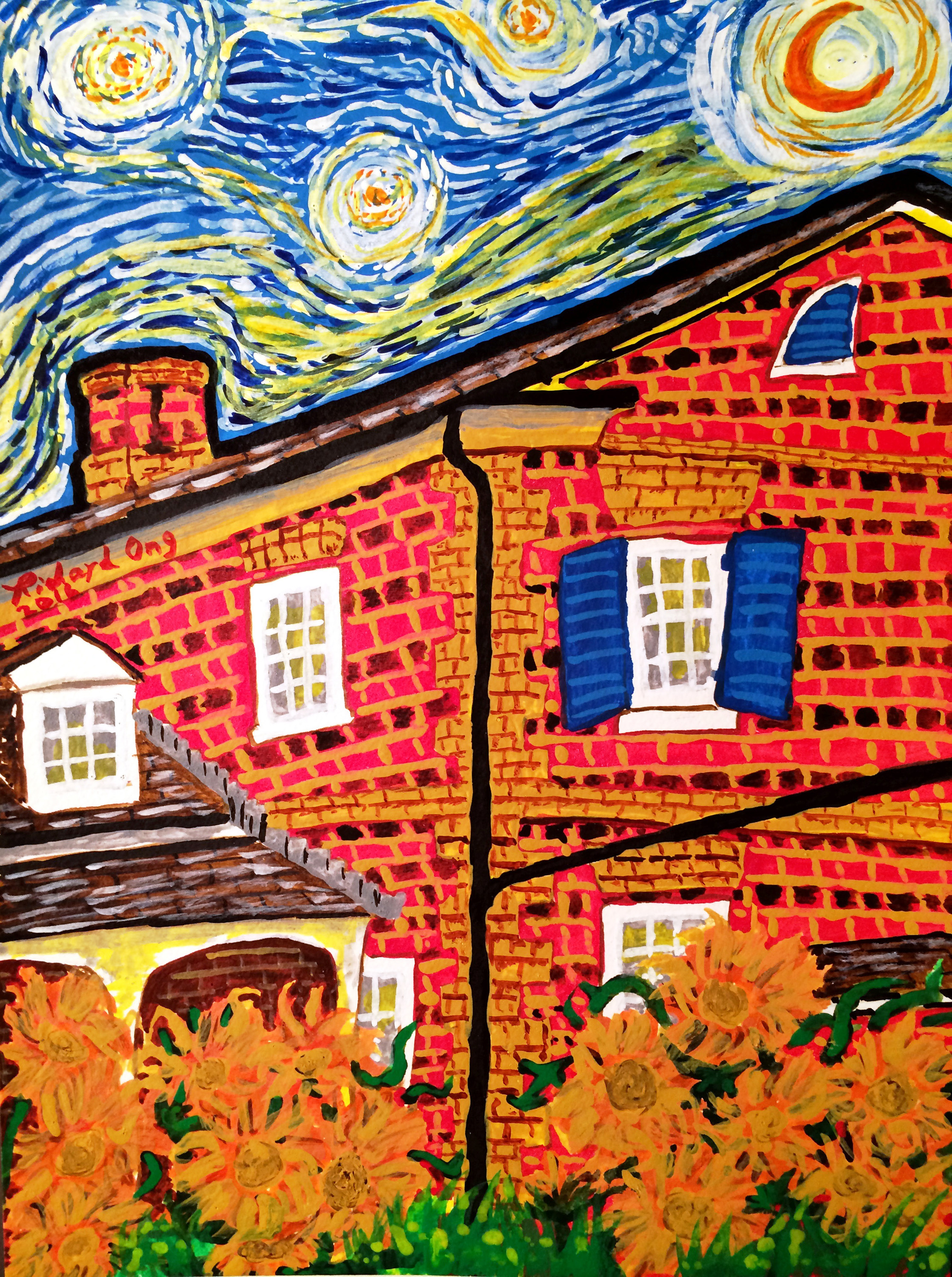 This is a copy of the painting I did while I was an Artist in Residence at the Gibson House Museum's 45th Anniversary Garden Party Celebration in June 2016. The painting is also an homage to Vincent Van Gogh's work; I freely borrowed from his Starry Night and Sunflowers with a image of the Gibson House Museum in between. A framed copy of this painting is now part of the Museum collection.
Copyright © 2019 by Richard Ong
Return to the Readers' Guide...