Bittere Blume — Grim Flower
by Karin S. Heigl
Wir blickten und blickten
Steuerstrudel mahlten die Mittelschicht zu bitteren Splittern und
auf Abschaumkämmen schwammen die Billiglöhner unter
gegangen im sinkenden Schiff auf
gelaufen auf spröden Zynismusfels,

Wellen zerschmetterten sie an den Klippen der Macht
ließen sie fallen zu einem Haufen am Strande
am Rande des entfesselten Meeres
der Ungleichverteilung,

Wir blickten und blickten
und sahen am Grunde der Kluft, leuchtend blutrot,
die Blüte der Kapitalmacht,

Ihre Wurzeln schlugen tief in den Hügel aus Fetzen.
Sie wies uns den Weg

Zum Meer.

We looked and we looked
Tax whirls ground the middle class to bitter splinters and
on scum waves drifted cheap labour gone
under as the sinking ship ran
aground on the sharp rock of cynicism.

Waves smashed them to pieces on the cliffs of power
where they fell to a pile on the beach
on the rim of the unleashed sea
of uneven distribution,

We looked and we looked
and saw at the center of the abyss, blazing blood-red,
the bloom of capital power,

Its roots dug deep into the pile of shreds.
It showed us the way

To the sea.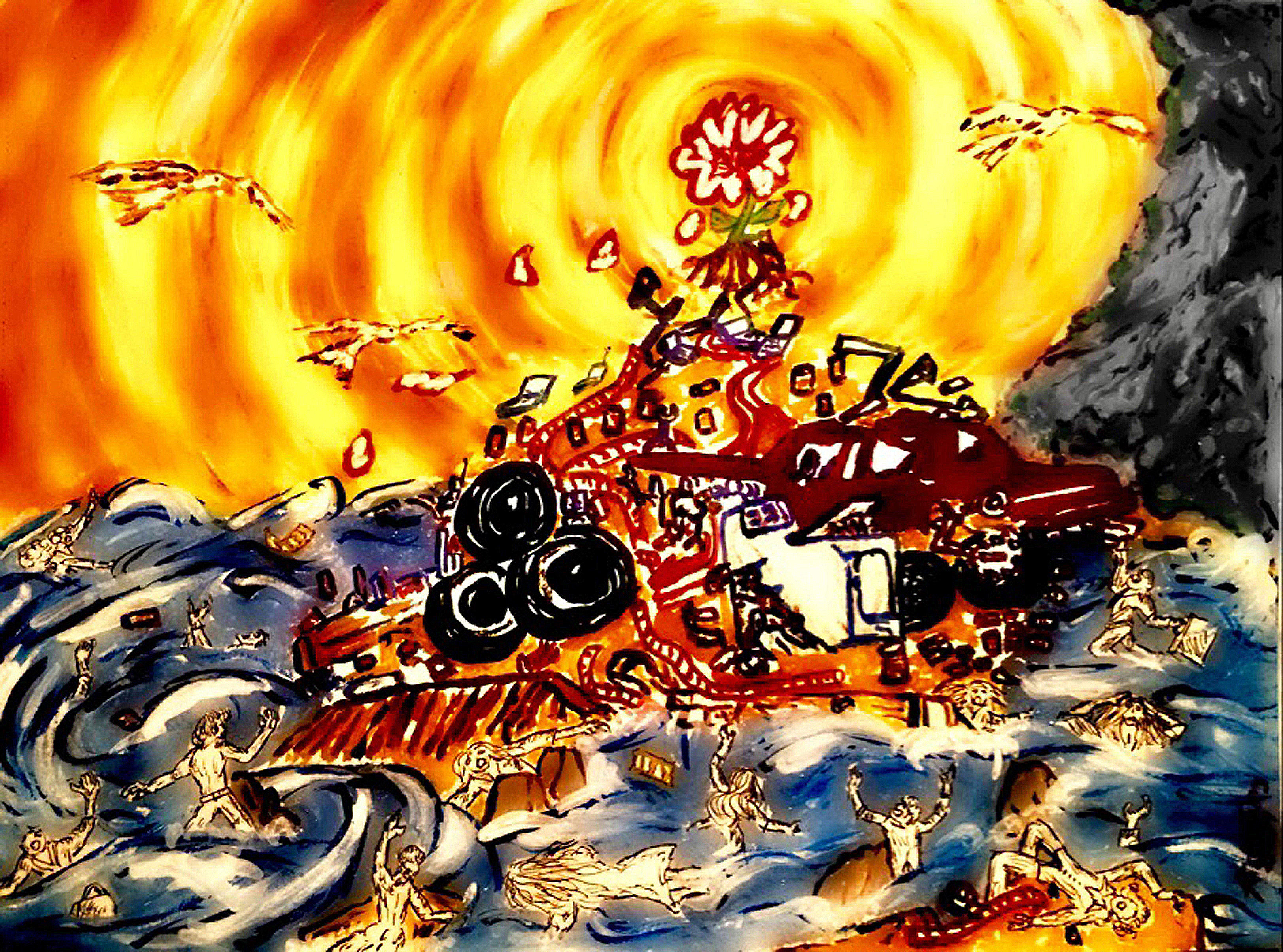 Running Aground
by Richard Ong
Copyright © 2018 by Karin S. Heigl