Gilboy's Quest
by Sam Ivey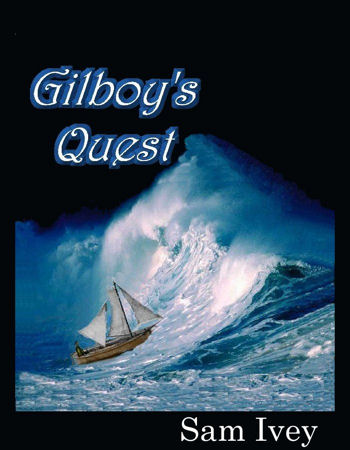 Here is real-life adventure. Such a feat had never been undertaken. Try to imagine sailing by oneself several thousand miles across the open Pacific in an 18-foot boat: a daunting adventure; and to even consider such may well have been viewed by many as something close to madness. Try to imagine ink-dark nights on an empty ocean; visualize day after day of constant rain; see yourself capsized in the night's darkness, and realize that your compass has gone to the ocean's bottom and you're still 1,500 miles from your goal. Experience days of famine, and of hopeless despair. Such is the substance of Gilboy's Quest, which is drawn from the very pages of Mr. Gilboy's log. You, too, can share in the adventure.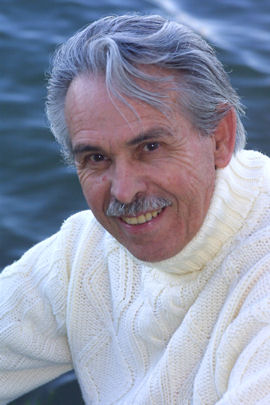 Sam Ivey lives in retirement in Moses Lake, Washington, USA. During his 52 years in the working world he was a meat cutter, a grocery clerk, and a tile-setter's helper. During a four-year stint in the Navy, he was a photographer's mate. At the time of his retirement he worked for a photocopying company in southern California. When only 18 years of age, Sam earned his wings as a private pilot and briefly considered a career in commercial aviation. Married in 1949, he lives with his wife of 58 years. In the late 70's he developed a fascination with sailing; a pleasure he has enjoyed ever since. With sailing as a background, Sam began writing in the mid 90's, his first book being Crooked Triangle.
---
from Gilboy's Quest, by Sam Ivey
Back into the water he went. Then, bracing his feet against the starboard rail, he leaned back, pulling with all of his might, and meeting with stubborn resistance. And now he wished for a heavy sea, reasoning that some big waves could potentially help him considerably in rocking the vessel to an upright position. But the sea was quite moderate now, and his task appeared to be Herculean — to be hopeless.
Nevertheless, it had to be accomplished; the boat must be righted. There was no questioning that it was his only chance for survival. The water, while not frigid, was cold — colder than one might expect among such tropic islands — and his life expectancy in such an environment could be measured in hours at most. As a professional seaman he knew that well. Hypothermia was a predictable outcome, and following that: drowning. And so he continued to struggle, driven by the innate, virtually irrepressible, desire to live. And the long, long minutes passed; minutes in which his life force was imperceptibly ebbing.
"Pull! Pull!" he kept repeating to himself. He said the words aloud as though he were another person offering encouragement: "Pull, Bernard. Pull !"
---
Gilboy's Quest is available in a Kindle edition at Amazon.com
---
Return to the Bewildering Press home page.
All content on this page is copyrighted and may not be used without written permission of the owner.